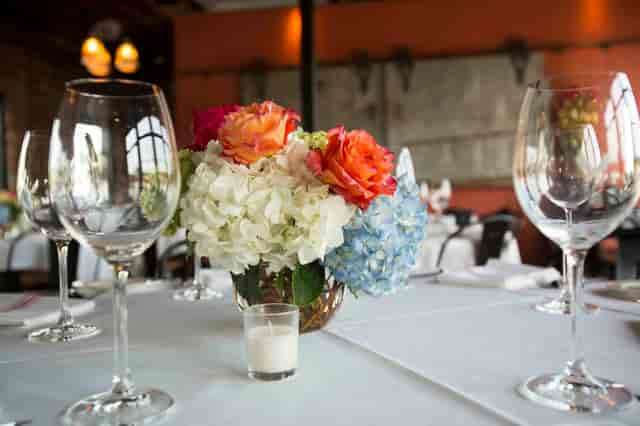 Houston Events
Party with B&B Butchers
B&B Butchers & Restaurant in Houston has four private dining options that are ideal for your next celebration or office gathering. Our sales & events team is at your disposal whether you are hosting a business breakfast, brunch, luncheon, dinner, wine tasting, cocktail reception, or other private events. Let us tend to your entertaining needs with award-winning cuisine, impeccable service and an ambiance that delights the senses. We look forward to taking personal care of your custom-printed menus, specially tailored wine pairings, floral decoration, musical entertainment and more.

Located approximately one mile from the George R. Brown Convention Center as well as the downtown hotels, B&B is easily accessible from all major highways. To further ensure convenience, B&B offers complimentary valet in addition to ample self-parking on either side of the restaurant.
The Ultimate Dinner Party
Reserve an exclusive meat tasting and wine pairing in The Butcher Shop. Curated by B&B's Executive Chef, guests have the rare opportunity to taste and compare the flavor components of our exclusive cellar cuts while learning about the meat and the dry-aging process.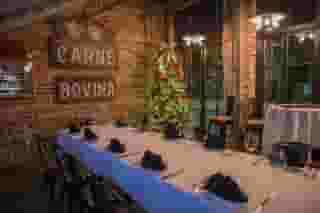 The Butcher Shop
The Butcher Shop, a complete butcher and delicatessen during the day, is transformed at night to match the other elegant dining rooms.

Capacity: 20 Seated | 30 Cocktail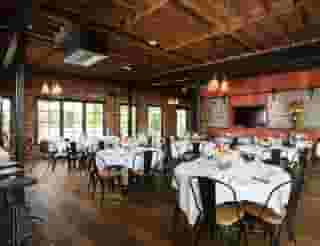 Upstairs Dining Room
Accessible by elevator and stairs, our upstairs dining area is an industrial yet warm and elegant space lined with floor to ceiling bay windows overlooking Washington Avenue.

Capacity: 70 Seated | 100 Cocktail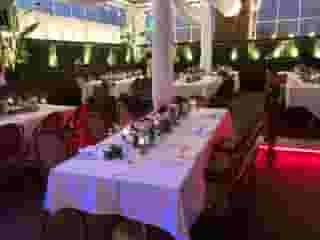 Patio
Our spacious outdoor patio offers a picture worthy view of downtown Houston. With a weather-proof roof, retractable sides, oversized ceiling fans and heaters, the space can be transformed for any daytime or evening event for a medium to large party or gathering.

Capacity: 80 Seated | 150 Cocktail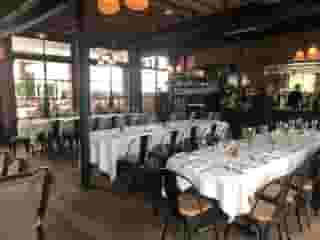 Upstairs Dining Room + Rooftop Patio
For larger cocktail parties or seated dinners, the upstairs dining room and the rooftop patio can be combined as one space with a seamless flow from inside to outside.

Capacity: 140 Seated | 250 Cocktail