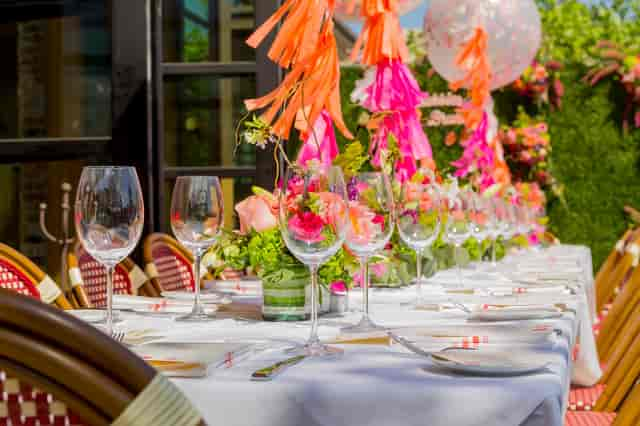 Fort Worth Events
Party with B&B Butchers
B&B Butchers & Restaurant in Fort Worth has five private dining options that are ideal for your next celebration or office gathering. Our sales & events team is at your disposal whether you are hosting a business breakfast, brunch, luncheon, dinner, wine tasting, cocktail reception, or other private events. Let us tend to your entertaining needs with award-winning cuisine, impeccable service and an ambiance that delights the senses. We look forward to taking personal care of your custom-printed menus, specially tailored wine pairings, floral decoration, musical entertainment and more.

Housed in The Shops at Clearfork, just minutes from downtown and the TCU football stadium, B&B is easily accessible from all major highways and offers valet and self-parking.
The Ultimate Dinner Party
Reserve an exclusive meat tasting and wine pairing in The Butcher Shop. Curated by B&B's Executive Chef, guests have the rare opportunity to taste and compare the flavor components of our exclusive cellar cuts while learning about the meat and the dry-aging process.
To Book an Event
Full restaurant buyouts are available. For more information or to book a private event, please either:
or
Contact Our Team
(713) 804-3317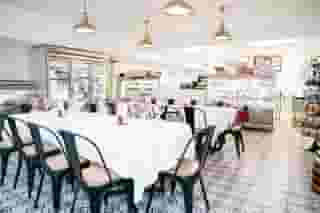 The Butcher Shop
The Butcher Shop, a complete butcher and delicatessen during the day, is transformed at night to match our other elegant dining rooms.

Capacity: 35 Seated | 40 Cocktail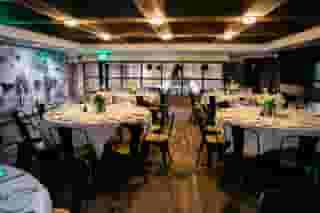 The Gearhart Room
Accessible by elevator and stairs, our upstairs dining area is a modern yet distinctively Fort Worth space with a sky-high view of the main dining room and large windows overlooking Marathon Avenue.

Capacity: 60 Seated | 75 Cocktail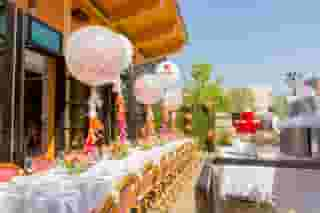 Patio
Our spacious, partially covered patio offers guests a great view of the shopping center's central green space and fountain.

Capacity: 30 Seated | 50 Cocktail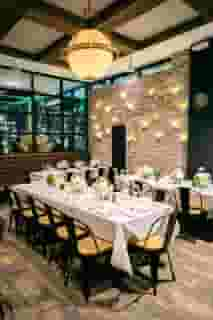 The Fort Room
A semi-private downstairs dining room that is separated by the wine cellar.

Capacity: 40 Seated | 45 Cocktail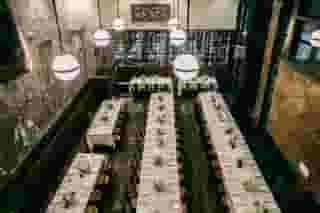 The Worth Room
A semi-private downstairs dining room that is separated by the wine cellar.

Capacity: 80 Seated | 90 Cocktail