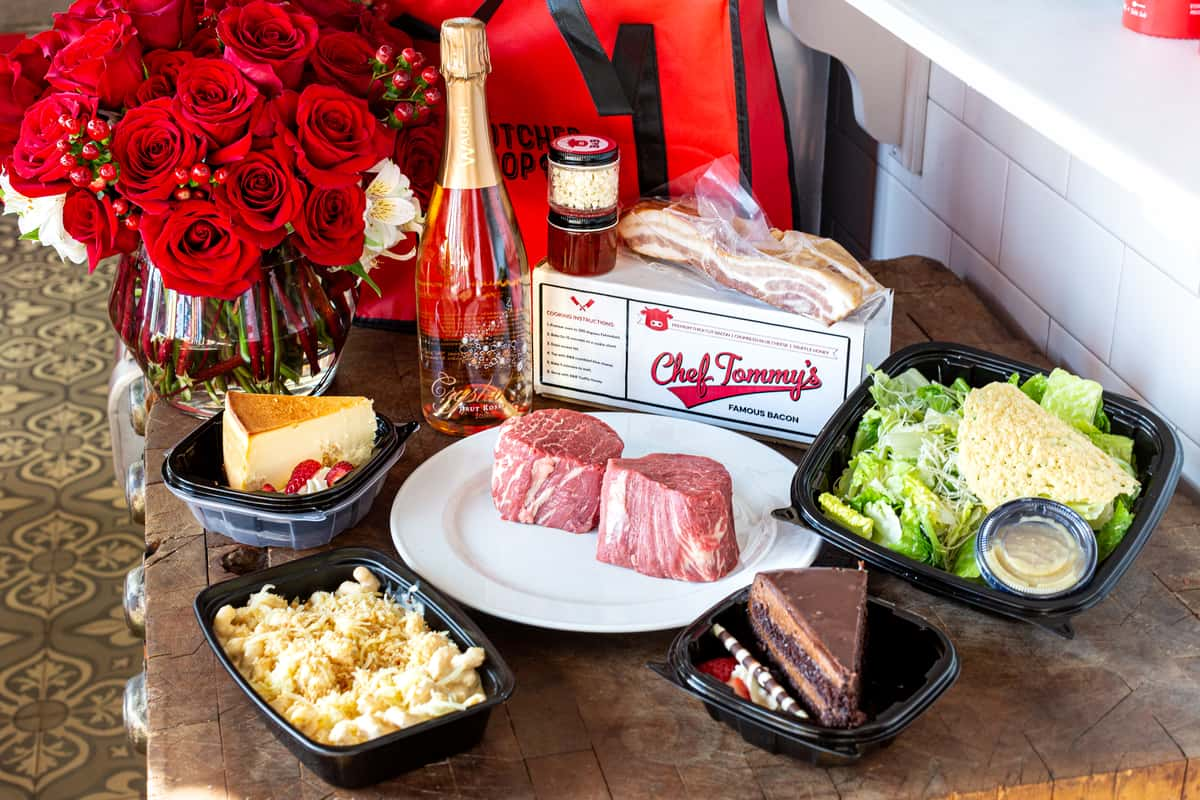 Valentine's Day Dine-In & To-Go
Valentine's Day Dine-In & To-Go
DINE-IN

Treat your special someone to Valentine's Day at B&B! Enjoy a romantic evening with dinner specials plus the option to pre-order* flowers from John Friedman Flowers in Houston and Cityview Florist in Fort Worth. All guests will receive a complimentary small box of chocolates on Monday, February 14th.
Flower arrangements are $80 for a small and $180 for a medium sized arrangement (photos included below) and available with your reservation on Friday, February 11th - Monday, February 14th. *Flower orders must be placed 48-hours in advance of your reservation. Call HOU 713.862.1814 or FW 817.737.5212 to book your reservation and order your flower arrangement today!
THE BUTCHER SHOP'S - VALENTINE'S DINNER FOR TWO TO-GO - $195
SOLD OUT IN HOUSTON

Show your sweetheart how much you love them with a home-cooked meal with the help of The Butcher Shop at B&B! Our Valentine's take-out menu for 2 people includes your choice of 2 appetizers, an entrée, 2 sides and dessert. The entrées and select appetizers are raw and ready-to-cook/season (instructions are included), while the remainder of the appetizer options and sides are ready-to-reheat. You are also able to pre-order a flower arrangement (see above for pricing and below for pictures) to pick-up with your food with a 48-hour notice.
Call The Butcher Shop (HOU - 832.767.4828 or FW - 817.731.5360) to order by phone OR order online with a 24-hour notice. Orders will be cut off on Thursday, February 10th at 6pm.
*If you are ordering online, please make sure to select 24-hours in advance if only ordering the dinner for 2 or 48-hours in advance if you are ordering the dinner for 2 + flowers, or your order will be canceled.
View Houston MenuView Fort Worth Menu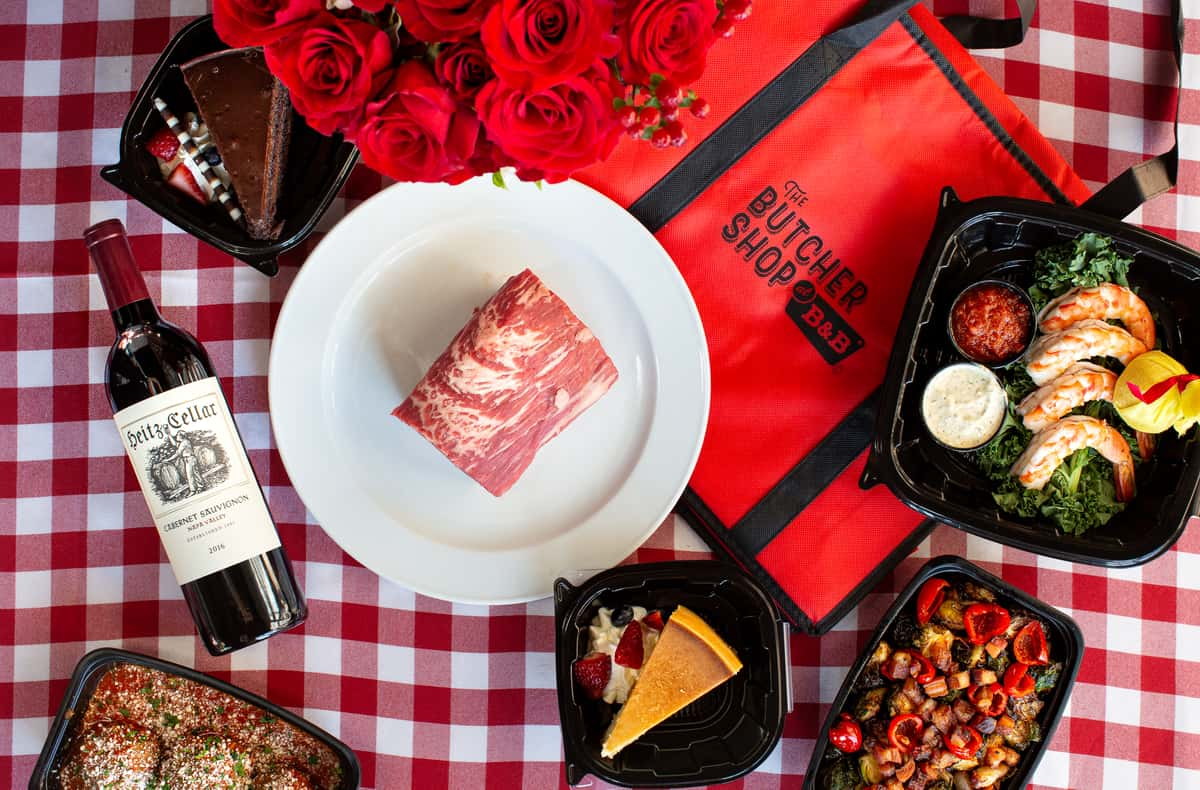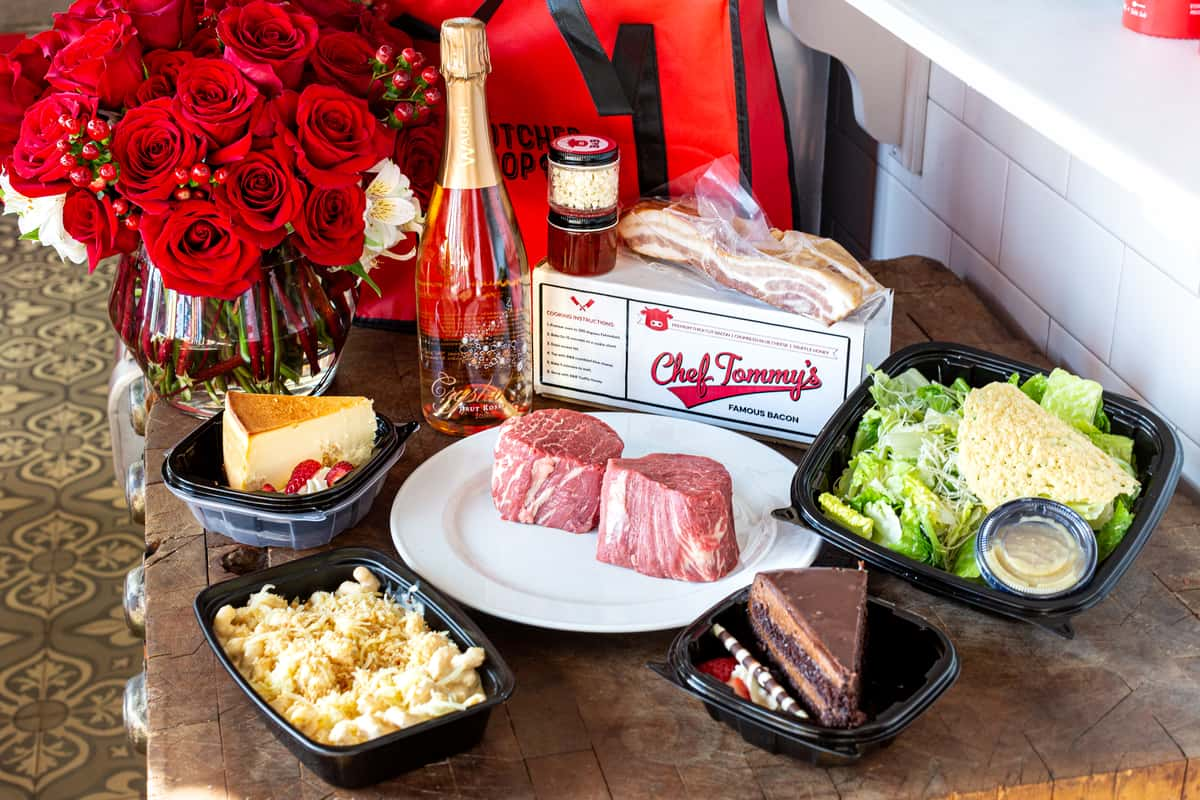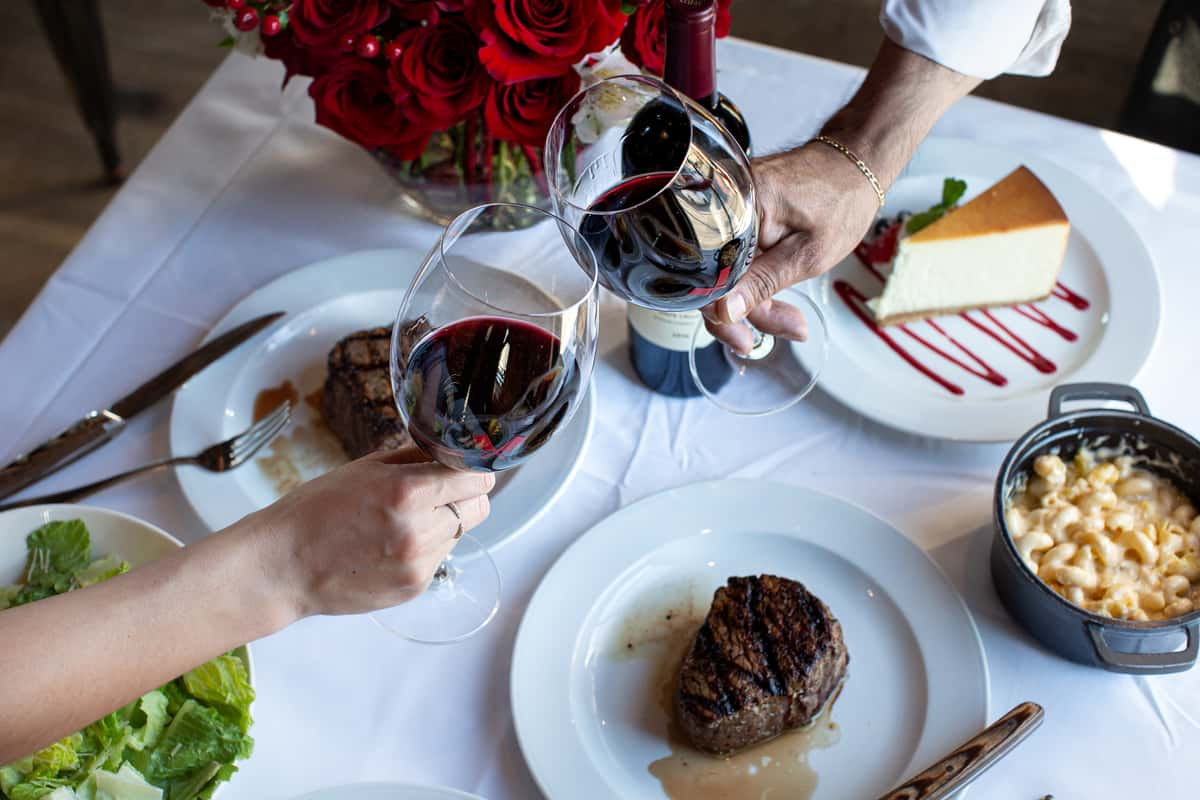 FLOWER ARRANGEMENTS - $80 & $180
(All guests with dine-in reservations or pickup orders can pre-order an arrangement with a 48-hour notice. Call HOU 713.862.1814 or FW 817.737.5212 to order with your dine-in reservation or order online with your pickup order.)