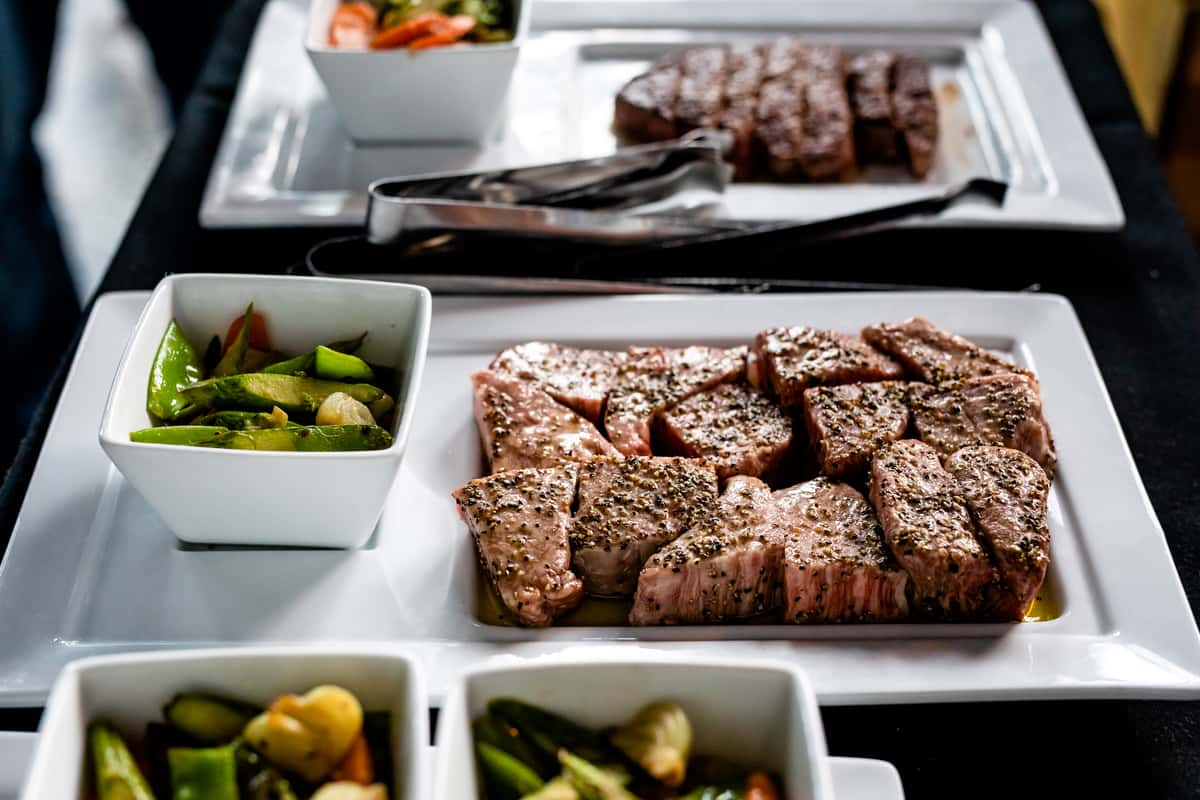 carving meat
The Ultimate 12-Course Meat Tasting & Wine Pairing
Tuesday nights at B&B Houston!
The ultimate foodie experience is back and even better for 2023! Meet Our Meat is an exclusive, 12-course meat tasting and wine pairing in The Butcher Shop! Curated by B&B's Executive Chef Eduardo Montesflores, guests have the rare opportunity to taste and compare the flavor components of our exclusive cellar cuts while learning about the meat and our dry-aging process. This year we are sourcing even better wine pairings to elevate your experience. It will be a fun, educational evening as guests will indulge in our various cuts, working their way up to the holy grail – our A5 Certified Kobe Beef!
-Tickets are $375/person, excluding tax and 20% gratuity. Reservations* with a credit card are required, so please call 713.862.1814 or RSVP on our OpenTable Experience below!
OUR 2023 DATES:
Tuesday, September 5th at 6:30 pm
Tuesday, October 3rd at 6:30 pm
Tuesday, November 7th at 6:30 pm | HOLIDAY SPECIAL FEAT. TELMONT CHAMPAGNE & LOUIS XIII TASTINGS
*Please Note:
-Payment for the ticket price/person plus tax and gratuity must be made in advance in order to hold your table. If you RSVP on OpenTable Experiences, the restaurant will reach out to you to collect payment.
-We ask that reservations include a minimum of 2 guests and a maximum of 6 guests.
-A full refund will be given with a 48-hour cancellation notice. If canceling less than 48 hours in advance, a $150/person fee will be charged to the card on file.