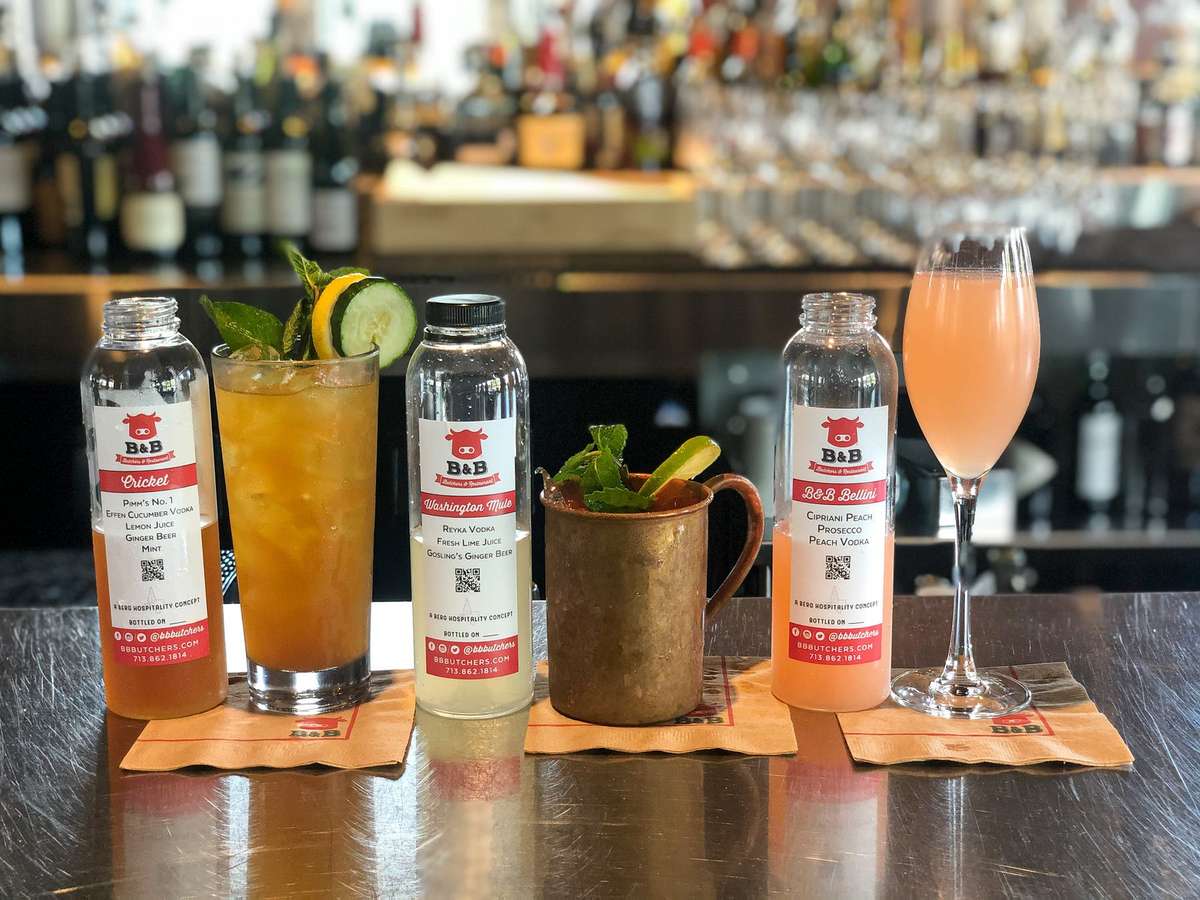 Cocktails To-Go - Now Available!
Cocktails To-Go - Now Available!
Try one of our new cocktails to-go!
*AVAILABLE WITH ANY TAKE-OUT FOOD ORDERS,
THESE ARE MIXED & READY TO GO!
EACH COCKTAIL SERVES APPROXIMATELY 2-4.
These are all available to purchase in The Butcher Shop or to add to any curbside pickup order. Call 713.862.1814 to place your order today!
View video instructions for B&B Houston's cocktails here.
Washington Mule - $28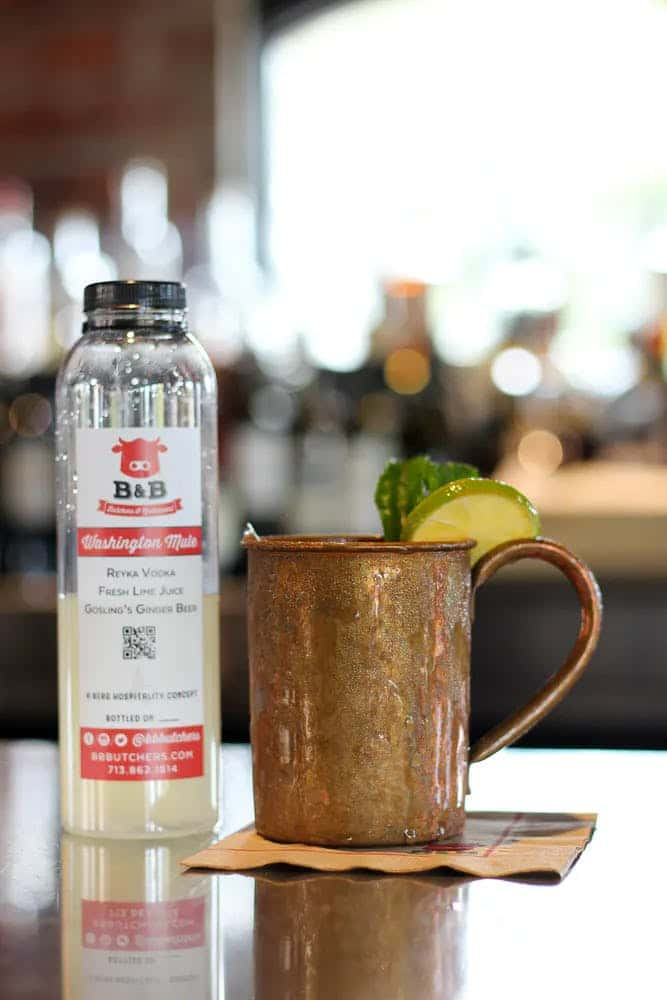 Reyka Vodka | Fresh Lime Juice | Gosling's Ginger Beer
Serve over crushed ice in a copper mug, garnish with mint leaf & lime wedge.
B&B Bellini - $32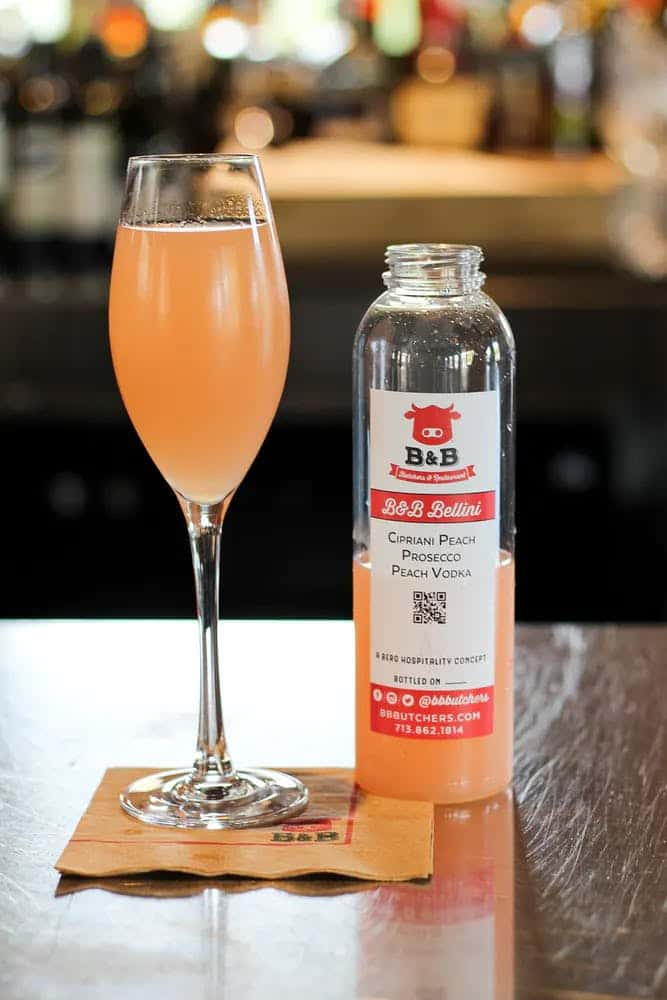 Cipriani Peach | Prosecco | Peach Vodka
Serve in a champagne glass - no garnish necessary!
Cricket - $28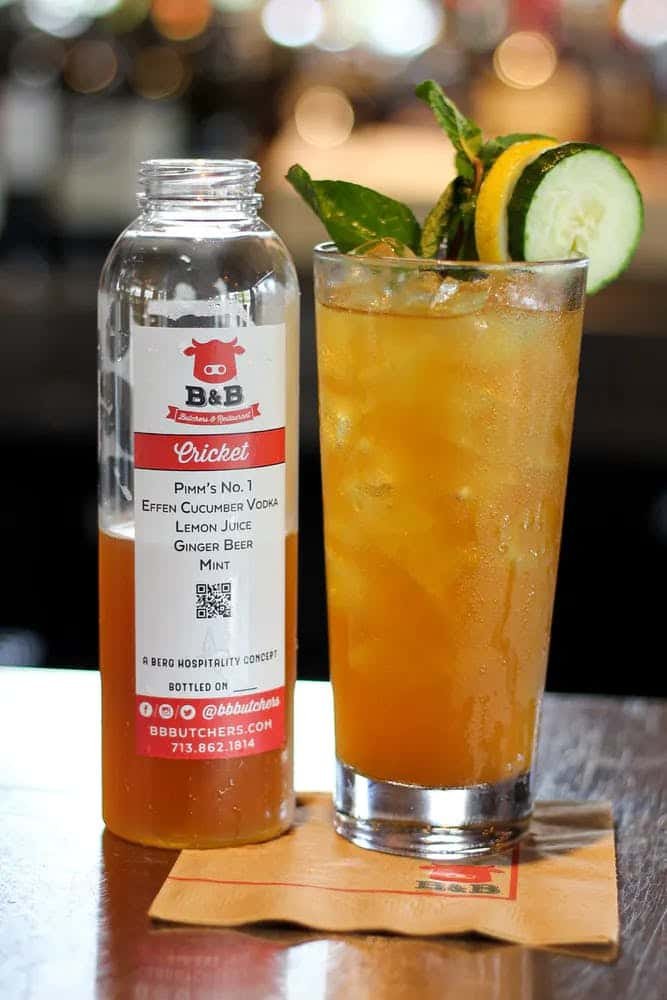 Pimm's No. 1 | Effen Cucumber Vodka | Lemon Juice | Ginger Beer | Mint
Serve over rocks in a Collins glass & garnish with cucumber, lemon wheel & mint.
And don't forget about our Wines by the bottle to-go! View the menu here.