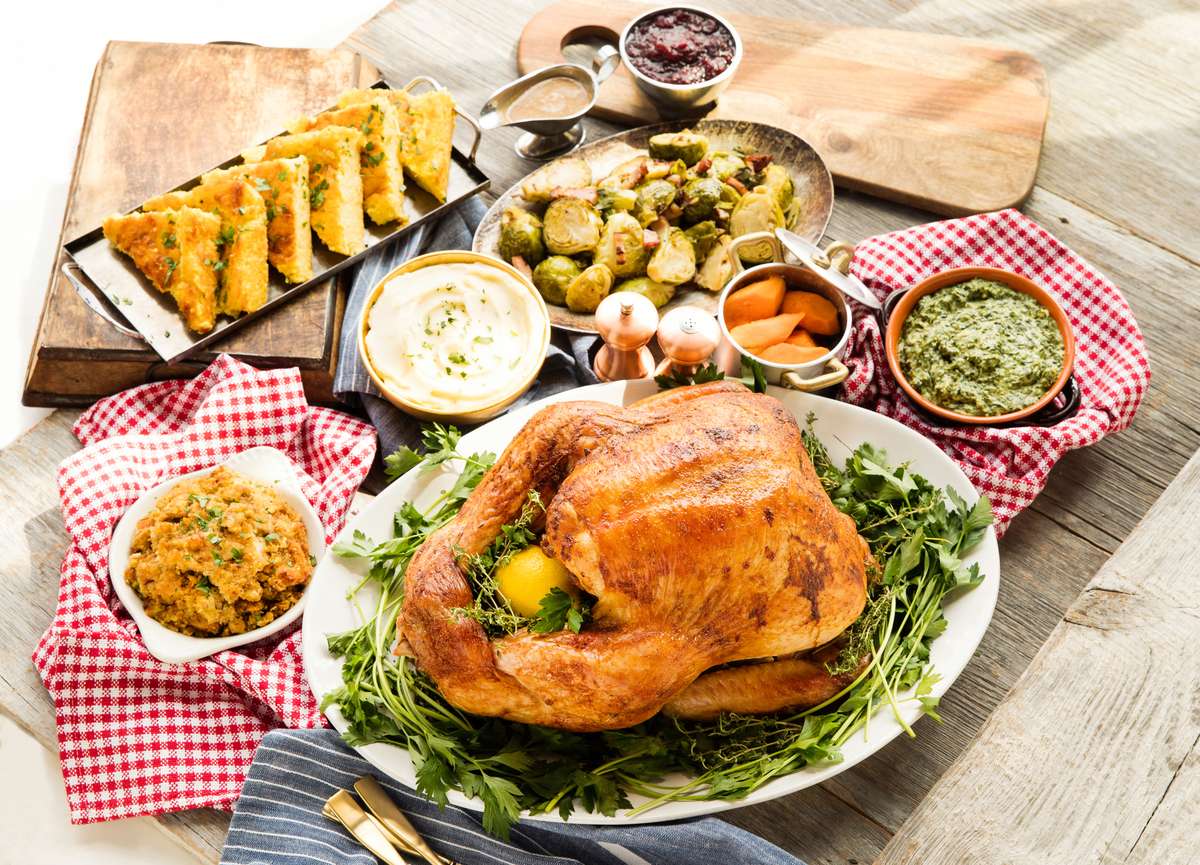 Thanksgiving at B&B
Thanksgiving at B&B
Let B&B take care of your Turkey Day Feast!
DINE-IN
Every guest receives a special, take-home gift - leftover turkey sandwiches* made in The Butcher Shop at B&B that morning with roasted turkey, stuffing, cranberry sauce and a side of gravy. On the way in or out, guests can grab complimentary hot apple cider and pumpkin cookies.
Reservations are required and will be taken throughout the day. Call 817.737.5212 or visit our OpenTable to book your table. This individual prix-fixe menu will also be available to pre-order for curbside pickup on Thanksgiving Day. Call the restaurant now to place your pre-order or stay tuned for the link to order online.
TAKE-OUT FROM THE BUTCHER SHOP
Orders can be placed starting Sunday, November 1st and will be available for pickup starting on Tuesday, November 24th through 4pm on Thanksgiving Day. (PLEASE NOTE: the roasted turkey is brined and ready to cook and comes with cooking instructions - it is not pre-cooked. However, the smoked turkey is cooked.)