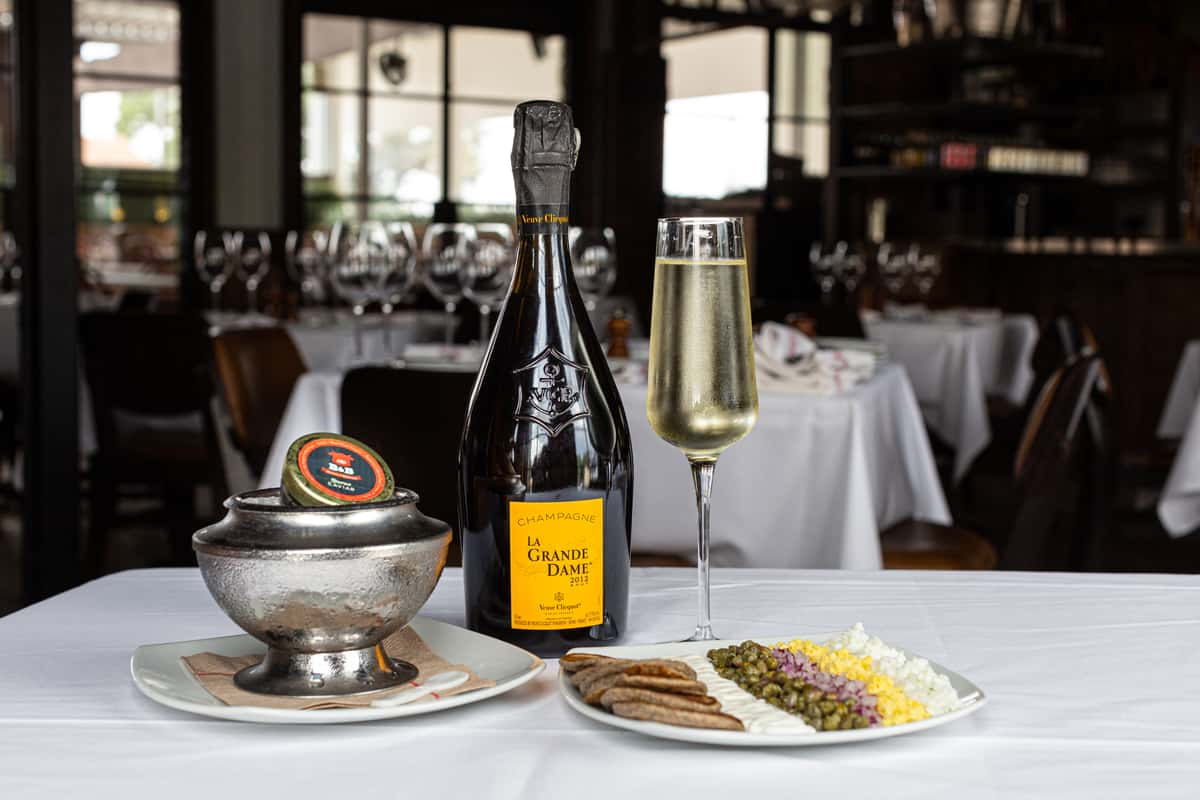 Veuve Clicquot 6-Course Pairing Dinners
Veuve Clicquot 6-Course Pairing Dinners
Thursday, October 6th & Thursday, October 20th | 6pm
Join B&B Butchers & Restaurant as we celebrate the launch of La Grande Dame's newest look with a fabulous Veuve Clicquot pairing dinner in our Fort Room. Join our Veuve Clicquot representative for this 6-course dinner curated by B&B's Executive Chef, John Piccolino. Beginning at 6pm on October 6th and October 20th, guests will have the pleasure of tasting a range of Veuve champagnes expertly paired with some of B&B's favorites.
*Please note that the menu is mostly seafood and will not be altered.
The price for the dinner is $260 per person, which excludes tax and gratuity. Reservations are required.
Reserve - October 6thReserve - October 20th