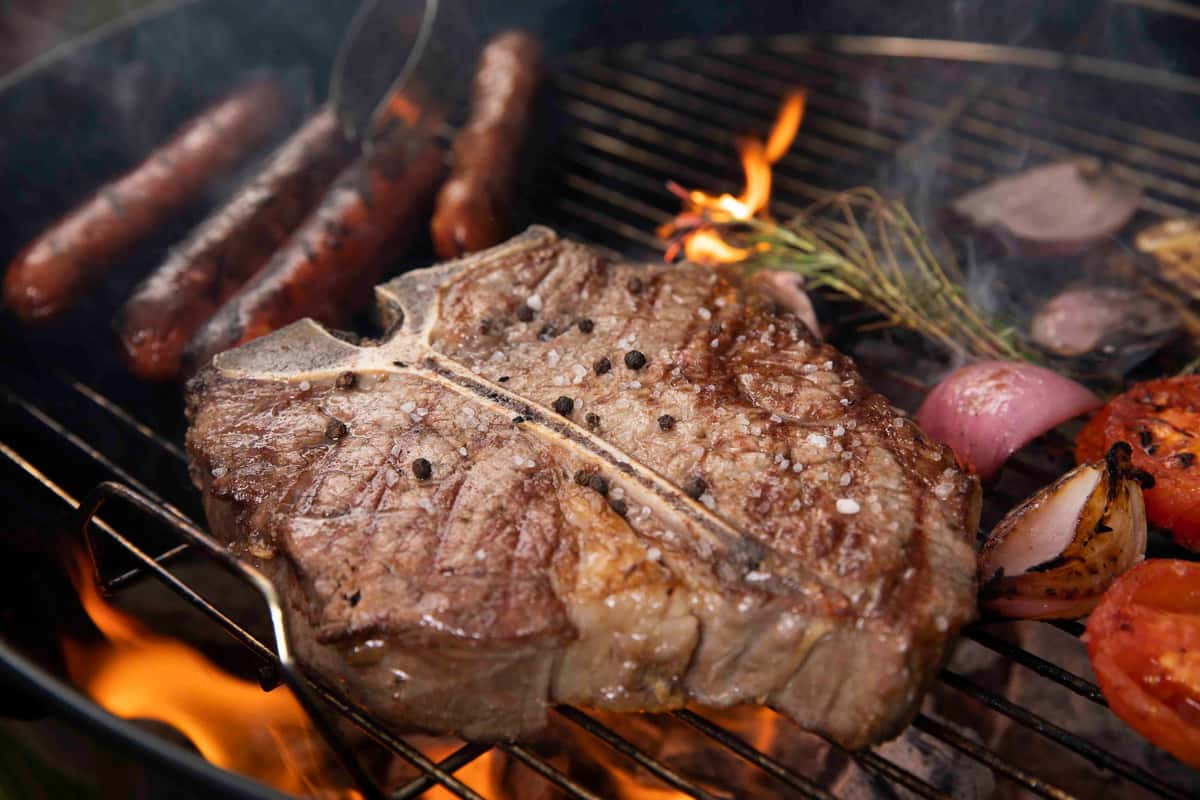 Labor Day Sale + Last Chance for Summer Grilling Packages
Labor Day Sale + Last Chance for Summer Grilling Packages
CELEBRATE THE LAST WEEKEND OF SUMMER IN STYLE!
The Butcher Shop at B&B in Houston and Fort Worth is your one-stop-shop for all your grilling & picnic needs!

***PLUS, receive 15% OFF our Otto Wilde Grillers (originally $999) on Wednesday, September 2nd - Sunday, September 6th.***

The secret to a steakhouse steak at home…in just 3 minutes, the grill heats up to 1,500°F to create a flavor and juice locking crust in just a minute per side. Portable, quick and efficient – this grill is the perfect complement to our Summer Grilling Packages.

Learn more about the Otto here.
View our Butcher Shop take-out packages here.

All packages are available in Houston & Fort Worth now - Sunday, September 6th, call 832.767.4828 (Houston) or 817.731.5360 (Fort Worth) to place your order. 24-hour notice required.


SUMMER GRILLING:

THE FAMILY GRILL - $55

4 TX Wagyu Burger Patties, 1 lb TX Wagyu Hot Dogs (Both w/ Martin's Famous Potato Buns), 1 lb Thick Cut Bacon, Hill Country Sausage

THE GRILL FATHER - $205

4 TX Wagyu Burger Patties, 1 lb TX Wagyu Hot Dogs (Both w/ Martin's Famous Potato Buns), 1 lb Thick Cut Bacon, Hill Country Sausage, 4 Center Cut Filets 10oz & 2 Prime Boneless Strips 14oz/ea

THE GRILL MASTER - $335

4 TX Wagyu Burger Patties, 1 lb TX Wagyu Hot Dogs (Both w/ Martin's Famous Potato Buns), 1 lb Thick Cut Bacon, Hill Country Sausage, 2 Center Cut Filets 10oz, 2 Prime Boneless Strips 14oz/ea, 2 Prime Ribeyes 22oz/ea, 2 lb Wagyu Skirt Steak

KING OF THE GRILL - $475

4 TX Wagyu Burger Patties, 1 lb TX Wagyu Hot Dogs (Both w/ Martin's Famous Potato Buns), 1 lb Thick Cut Bacon, Hill Country Sausage, 2 Wagyu Filets 8oz/ea, 2 Prime NY Cuts 18oz/e, 1 Prime Long Bone 40oz, 2 Prime Boneless Strips 14oz/ea, 2 Prime Ribeyes 22oz/ea, 2 lb Wagyu Skirt Steak