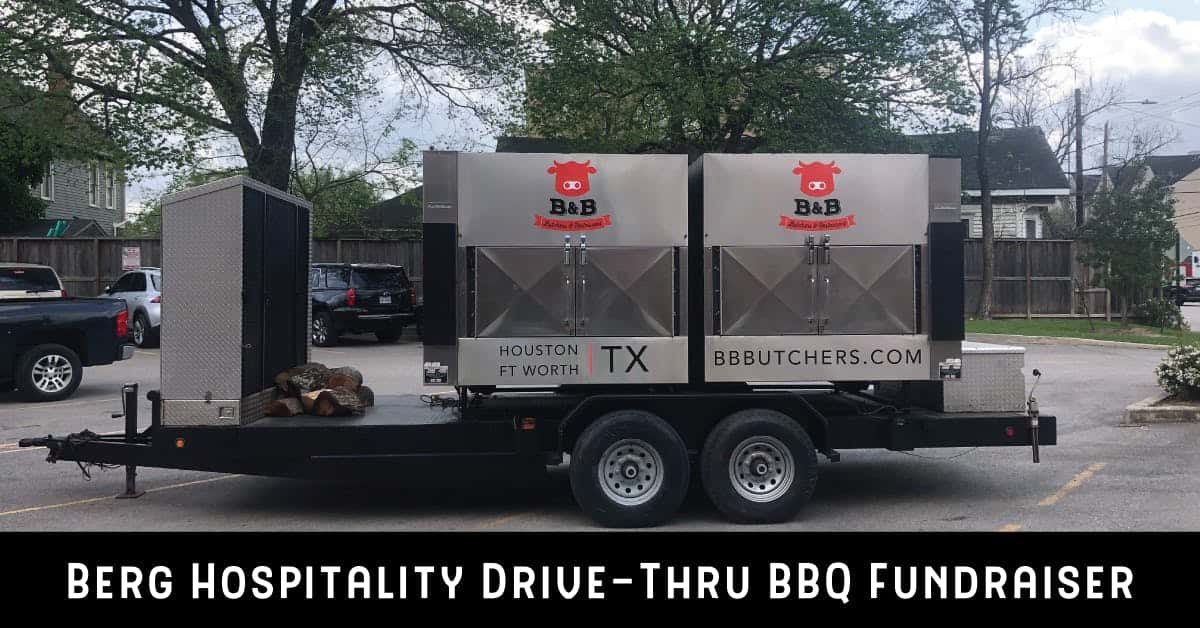 Berg Hospitality Drive-Thru BBQ Fundraiser Final Round
Berg Hospitality Drive-Thru BBQ Fundraiser Final Round
Houston, we're doing our third and FINAL Berg Hospitality Group Drive-Thru BBQ benefiting our Family Relief Fund again this weekend with more food and a speedier ordering/checkout process! Come out Saturday, April 4th & Sunday, April 5th 11am-3pm. *100% of the profits will go to our hourly employees who are currently unable to work.

Stop by the parking lot of B&B Butchers & Restaurant in Houston (1814 Washington Ave) to purchase a variety of smoked meats, side dishes and dessert to bring home to your family, without getting out of your car. Check out our menu below, which features dishes prepared by each Berg Hospitality restaurant. Can't find the produce you need in your grocery store? Hardie's Fresh Foods will also be on-site again with their "Mobile Farmer's Market" selling produce baskets for $20, and Julep will be selling their take-home cocktail sets.

If you can't make it, please consider making a straight donation (Friday, April 3rd is the last day!) to our Berg Hospitality Family Relief Fund/GoFundMe campaign in support of our team members. 100% of funds will go directly to our hourly employees. Learn more and donate at this link.