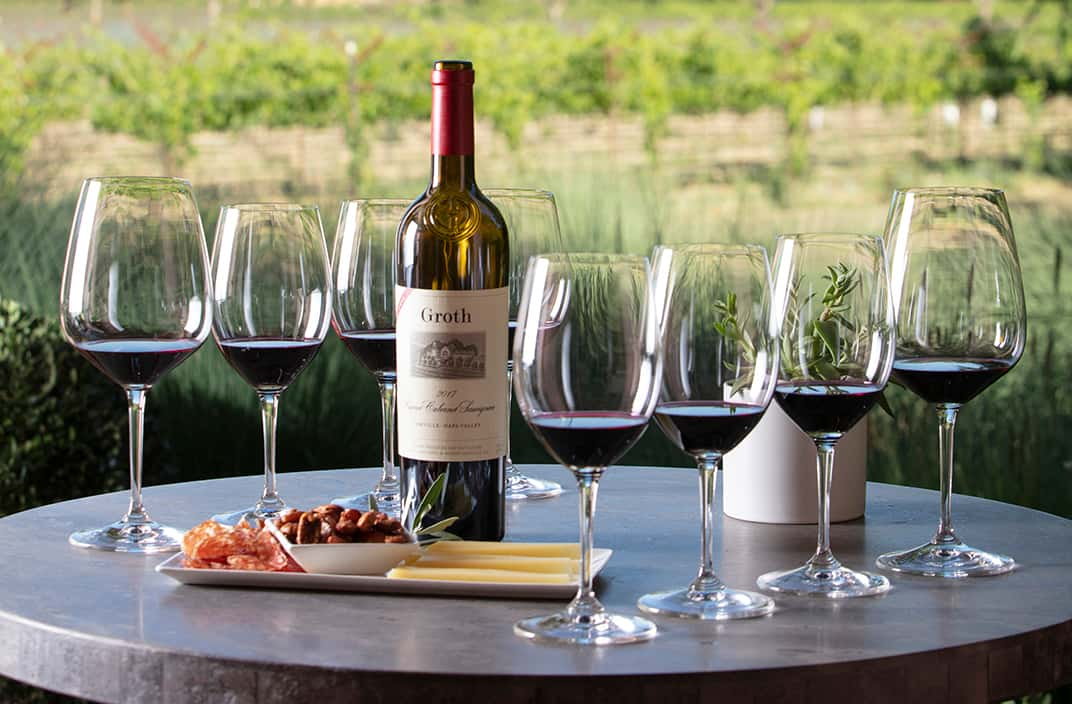 5-Course Groth Wine Dinner
5-Course Groth Wine Dinner
Wednesday, October 12th | 6:30pm
In celebration of Groth's 40th anniversary, join B&B Butchers & Restaurant in Houston on Wednesday, October 12th at 6:30pm for an exclusive Groth wine pairing dinner with special guest Suzanne Groth, the President & CEO of Groth Vineyards & Winery. Enjoy a 5-course menu by The Annie's Executive Chef Brian Sutton and B&B's Executive Chef Eduardo Montesflores paired with the two newest additions to the Groth portfolio, the 2019 Oakcross Proprietary Red and the 2021 Estate White, along with the classic wines you've come to love.
Suzanne will lead the dinner with an open discussion of the entire Groth wine portfolio plus an inside look on these new releases. It will be a fun and educational evening made complete with the opportunity to order wine directly from the winery for pick-up in Houston.
Tickets are $350/person, excluding tax and 20% gratuity. Reservations* with a credit card are required, so please call 713.862.1814 or RSVP on our OpenTable Experience below!
*Please Note:
-The restaurant will call to confirm your booking and ask for a credit card to hold the reservation.
-We ask that reservations include a minimum of 2 guests and a maximum of 6 guests.
-If you would like to be seated with another party, please let us know. All seating arrangements will be assigned prior to your visit and cannot be changed once you arrive.
-A full refund will be given with a 48-hour cancellation notice. If canceling less than 48 hours in advance, a $150/person fee will be charged to the card on file.